White Coat Ceremony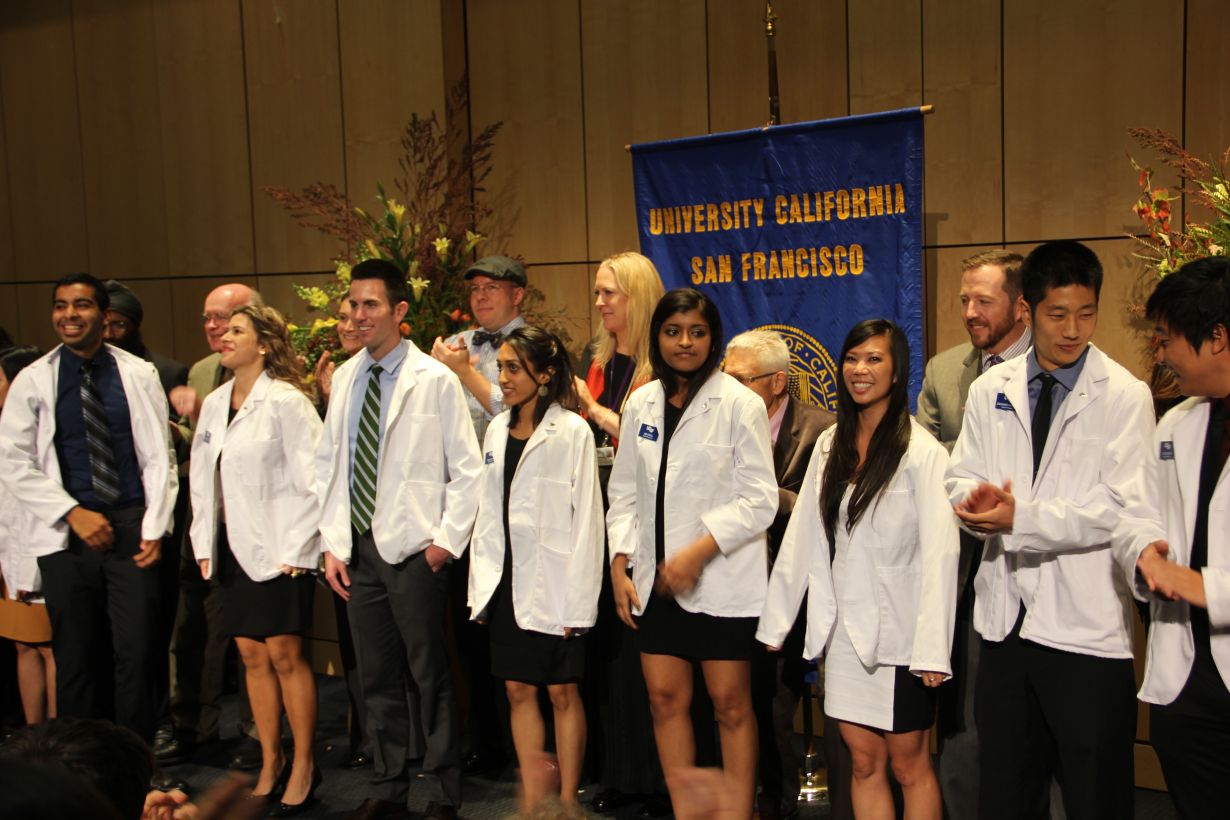 The White Coat Ceremony is a wonderful and meaningful tradition in which the School welcomes first-year students as colleagues dedicated to patient care. During this event, pharmacy alumni present entering students with a white coat, the symbol of clinical service and care. The students take, in unison, a pledge of professionalism. Family and friends of the entering class are invited to join us for this special occasion.
Admission
Admission tickets are required for the ceremony and the reception. Tickets are distributed through the students. Seating is limited. Each member of the first-year class may invite two guests.
Watch live online
If you're unable to attend, you can watch the ceremony live online.
Before the event begins
If you plan to watch from a Mac or Windows computer, install Microsoft Silverlight.
If you plan to watch from an iOS device, install Mediasite Mobile App.
Use the Test Video button to check that you have the software correctly installed. You should see and hear video of a man giving a presentation. In this test, he is not always speaking. Select thumbnails at the bottom to jump to other points of the presentation during which he is speaking.
When the ceremony begins
Reload this page and select the Watch Event button. (The Watch Event button works only when the ceremony begins.)
Troubleshooting
Reload this page. (We receive and insert the Watch Event link shortly before the event begins.)
Try a different web browser.
Upgrade your web browser to the latest version.
Can I watch the video after it ends?
Yes.
More information