Education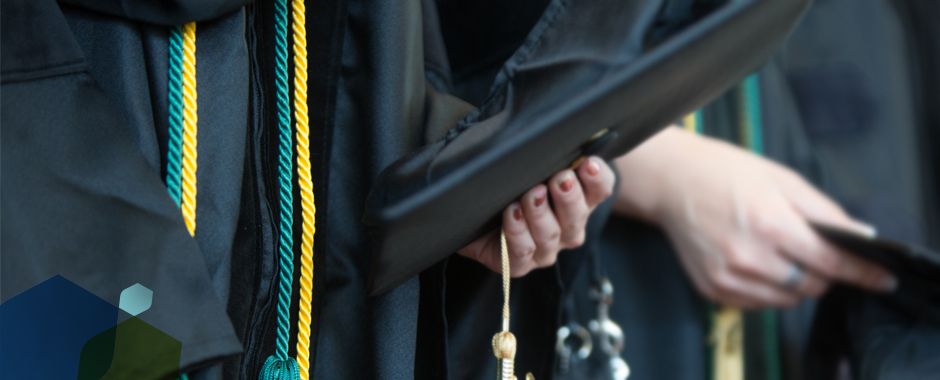 Overview
The UCSF School of Pharmacy's educational agenda includes professional degree programs and science degree programs for students who have the potential to excel in their respective fields. Like UCSF as a whole, the School offers graduate degrees only. Postdoctoral degree programs offer additional advanced and specialized training for both new clinicians and scientists. In addition, short courses prepare leaders in industry, regulatory agencies, academia, and health care to lead in medical product development and to apply advanced knowledge of pharmacokinetics.
Degree programs
PharmD professional program and combined degree programs
While the School's faculty teaches in professional programs in the Schools of Medicine, Nursing, and Dentistry, it is solely responsible for the Doctor of Pharmacy (PharmD) professional program. This four-year course of study prepares pharmacists to lead and innovate in pharmacy practice, policy, and science; to remain lifelong experts in the safe and effective use of medicines; and to contribute to patient-centered care within health care teams.
Faculty members in the three School of Pharmacy departments develop and deliver the School's PharmD degree program, which is administered by the Dean's Office. Faculty members outside the School also teach in the PharmD program.
The School's PharmD students are an important part of the entire body of professional students at UCSF, along with those studying dentistry, medicine, physical therapy, and nursing. The School also offers combined degree programs.
PharmD - The PharmD professional program prepares pharmacists to lead and innovate in pharmacy practice, policy, and science; to remain lifelong experts in the safe and effective use of medicines; and to contribute to patient-centered care within health care teams.
PharmD/MSCR - The Training in Clinical Research (TICR) program offers students in our PharmD program the opportunity to earn a master of science in clinical research (MSCR) degree.
PharmD/PhD - There is a growing need for clinical scientists in the pharmaceutical and biotechnology industries to design and carry out clinical studies. UCSF is one of only a few universities in a position to train top-flight PharmD/PhD scientists.
Master of translational medicine degree program
The department co-directs the
Master of Translational Medicine
(MTM) degree program, designed to train students to apply translational research and engineering approaches to solve fundamental problems in health care delivery. The program links the Department of Bioengineering and Therapeutic Sciences at UCSF with the Department of Bioengineering at UC Berkeley. A department faculty member co-directs this program.
PhD graduate degree programs
The School of Pharmacy administers five PhD programs, all of which promote an interdisciplinary approach to science and education. The programs are delivered by faculty members in the School of Pharmacy and the School of Medicine. All are offered by the Graduate Division.
See all: Graduate Division Programs
The five PhD programs administered by the School sit under the broader umbrella of the Quantitative Biosciences Consortium (QBC).
Postdoctoral programs
Pharmacy residency program
The Pharmacy Residency Program offers first-year general practice and second-year specialty residencies, administered by the Department of Clinical Pharmacy in partnership with the UCSF Medical Center's Department of Pharmaceutical Services.
Postdoctoral scholars, including fellows
Postdoctoral scholars add to the intellectual rigor of the School's three departments while furthering their own research.
The departments welcome inquiries from postdoctoral research fellows who have received fellowship funding for postdoctoral study by an extramural agency.
Faculty members usually prefer to receive directly from respected research colleagues the names of prospective postdoctoral scholars. See Office of Postdoctoral Affairs.
BIRCWH Scholars Program
Building Interdisciplinary Research Careers in Women's Health (BIRCWH, pronounced "birch") is a mentored career development program connecting junior faculty members to senior faculty members with shared research interests.
Clinical Pharmacology Training Program (CPT)
The goal of the Clinical Pharmacology Training Program is to develop clinical scientists who will be experts in clinical pharmacology research. The program trains PharmD, MD, and PhD scholars in laboratory and clinical investigations focused on therapeutics.
Supported by the National Institutes of Health, this training program is a cornerstone for the development of future clinical and translational scientists.
Career-development and leadership courses
The School shares its expertise nationally and internationally through the following courses, offered to professionals in industry, regulatory agencies, academia, and health care.
Drug Development
American Course on Drug Development and Regulatory Sciences (ACDRS)
This course provides education and training in the field of medical product development at an advanced level. It focuses on the drug development pipeline with emphasis on clinical trials and regulatory sciences. See American Course on Drug Development and Regulatory Sciences.
Leadership
Pharmacy Leadership Institute
The Department of Clinical Pharmacy and the UCSF Center for the Health Professions administer the Pharmacy Leadership Institute, which develops new leaders in pharmacy by empowering them with the skills, information, and professional networks needed to lead health systems, hospitals, and pharmacies. See Pharmacy Leadership Institute.
Pharmacokinetics
Pharmacokinetics for Pharmaceutical Scientists (PK Course)
This course covers the basic principles of pharmacokinetics with emphasis on physiologic conceptualization and problem solving. Course content aims to greatly enhance pharmacokinetic knowledge and to integrate pharmacokinetic principles and concepts into everyday practice. See Pharmacokinetics for Pharmaceutical Scientists.
Tobacco Cessation
Rx for Change: Clinician-assisted tobacco cessation
A comprehensive tobacco cessation training program that equips health professional students and practicing clinicians, of all disciplines, with evidence-based knowledge and skills for assisting patients with quitting. See Rx for Change.