About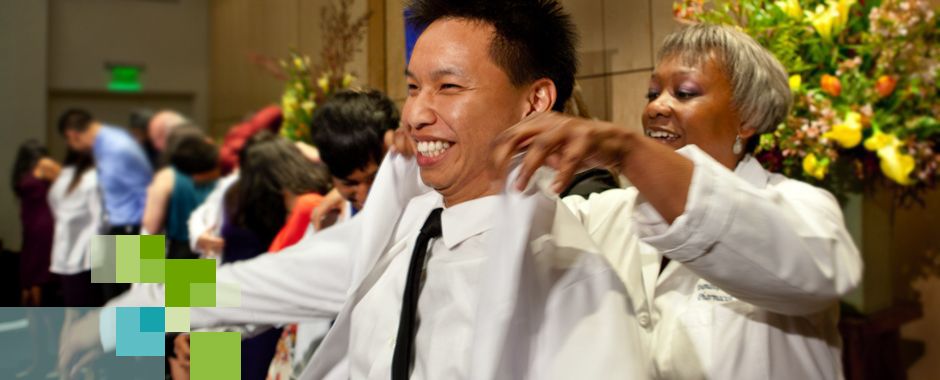 The UCSF School of Pharmacy focuses on improving health through precise therapeutics—medicines, medical devices, and diagnostic tests.
Our faculty is advancing innovative therapeutics-related science, guiding the most creative PhD scientists-in-the-making, and preparing Doctor of Pharmacy (PharmD) students to think critically. We are steering the direction of research and health care delivery outside academia, working as pharmacists on health teams in groundbreaking ways, caring for patients through new approaches, and empowering patients with the information they need to make the best personal choices about medications.
The Dean's Office and the School's three departments work toward these ends in different but complementary ways:
Faculty in all three departments teach and mentor graduate students, including those in the School's PharmD degree program and the five PhD degree programs administered by the School.
Signs of our success
As the oldest school of pharmacy in the West, the UCSF School of Pharmacy has a long history of accomplishment in science, patient care, and in training tomorrow's PhD researchers and PharmD clinicians..