Alumni give PharmD Class of 2021 a warm welcome, and some advice
Alumni give PharmD Class of 2021 a warm welcome, and some advice
By Grant Burningham / Tue Oct 3, 2017
Somewhere between the pleasant September evening in San Francisco, the lively conversation about the profession of pharmacy, and the excellent wine, there were potential long-term professional connections in the making.
Solid mentorships can catalyze amazing careers, but mentors are also hard to find, let alone develop. For the doctor of pharmacy (PharmD) Class of 2021, the UCSF Pharmacy Alumni Association (PAA) was there—to help spark mentoring relationships before classes even began.
An event, held September 26 at the Faculty-Alumni House on the UCSF Parnassus campus, brought the incoming class and the alumni group together to talk shop and get to know each other.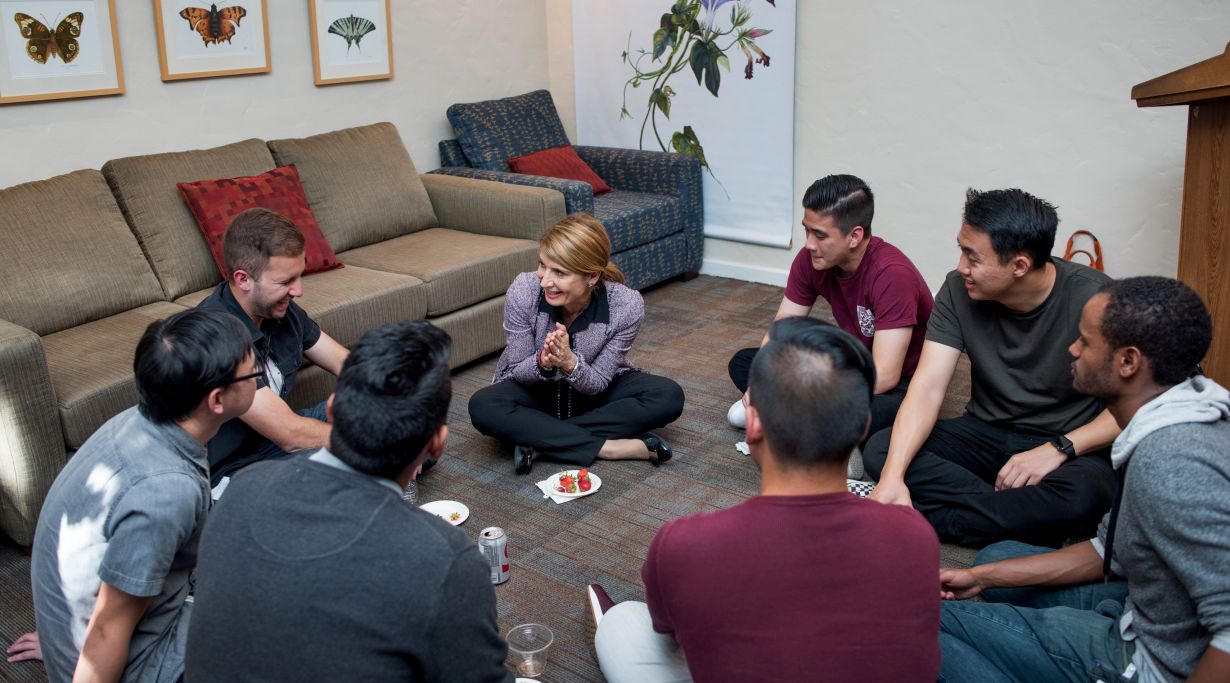 Incoming pharmacy students had already received individual phone calls from PAA board members. Callers welcomed students and answered questions about the pharmacy profession, UCSF, and even about San Francisco living, according to PAA President J. Shawn Houghtaling, PharmD '03.
"There was a lot of energy on the other end of the phone," Houghtaling said, "and (the students) were surprised and excited to hear that someone cared about them already."
"We want them to be lifelong learners. UCSF teaches you to be bold, extend yourself, and become a leader." —J. Shawn Houghtaling, PharmD '03
Kyle Merchant said the phone call with Stewart Akahoshi, PharmD '83, whose career has included hospital, policy, and private sector roles, opened his mind about the possibilities of the UCSF PharmD degree. The call lasted nearly two hours.
"I picked UCSF because it's the best—in NIH funding, in everything," Merchant said, adding that he was getting a glimpse of the many career paths possible after graduation.
The evening's wine was a gift of PAA past president Brian K. Komoto, PharmD '81. The Class of 2021 will enter the profession at an exciting time, Komoto said.
An expanded role for pharmacists
In recent years, legislation in several states, including California, has expanded the services pharmacists are able to provide. In California, pharmacists can now furnish hormonal birth control, emergency birth control, and smoking cessation programs, and can give some vaccinations. 
For Komoto, the wider role for pharmacists in the health care system is an opportunity to better serve his community. Komoto owns a pharmacy in Delano, California, a town that suffers from a primary care provider shortage. Two of Komoto's pharmacists are certified under the state's advanced practice pharmacist license (APh) and two more have applied. APh pharmacists are authorized to, for example, perform patient assessments and order drug therapy tests.
Komoto helped build systems in the county to allow pharmacists to bill for doing the extra work, an area where most of the state is still catching up. An upcoming program will even allow his pharmacists to go a public school district clinic to treat sexually transmitted diseases.
"The profession is really transitioning. When I was in school we were talking about clinical pharmacy, and now we're actually going to have some authority to make some changes and be more actively involved in patient care," Komoto said.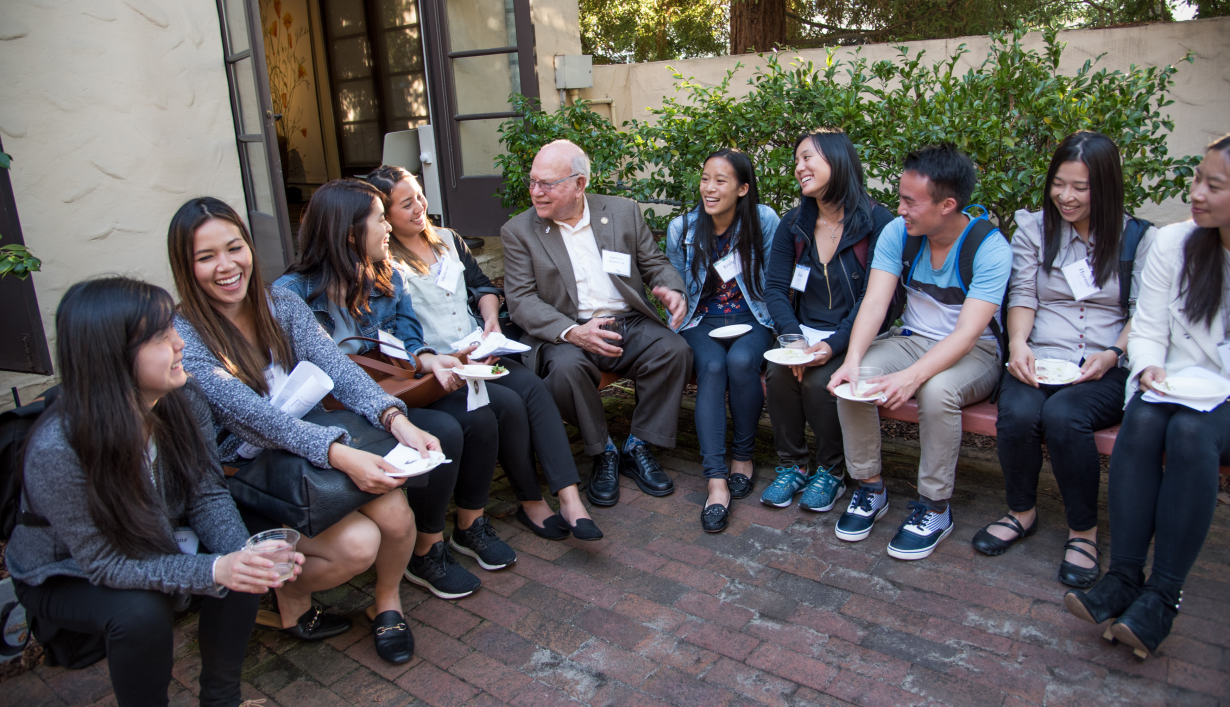 Nancy Lau, Class of 2021, who met with PAA board member Matt Bryant, PharmD '02, said the event taught her that a UCSF education could wind up taking her places she had never considered. "I just think you have to be very open-minded," Lau said.
The PAA will be jumping in to lend a hand to these new UCSF students in the future, too—printing business cards, helping with resumes, and conducting mock pharmacy residency interviews in anticipation of additional advanced pharmacy training after graduation.
"We want them to be lifelong learners," Houghtaling said. "UCSF teaches you to be bold, extend yourself, and become a leader." Houghtaling hoped students left the event feeling welcomed to UCSF and to the profession of pharmacy. They might even have found a mentor for life.
---
About the School: The UCSF School of Pharmacy is a premier graduate-level academic organization dedicated to improving health through precise therapeutics. It succeeds through innovative research, by educating PharmD health professional and PhD science students, and by caring for the therapeutics needs of patients while exploring innovative new models of patient care. The School was founded in 1872 as the first pharmacy school in the American West. It is an integral part of UC San Francisco, a leading university dedicated to promoting health worldwide.