Nordberg honored at Founders Day Luncheon
Nordberg honored at Founders Day Luncheon
By UCSF School of Pharmacy Editorial Staff / Mon May 15, 2017
Michael Nordberg, MPA/HSA, was honored for his enduring professional accomplishments with the 2017 Chancellor Award for Exceptional University Management. He received accolades from peers and an award certificate from Chancellor Sam Hawgood, MBBS, during UCSF's Founders Day Awards luncheon ceremony held on the Parnassus campus on May 12, 2017. Nordberg is the UCSF School of Pharmacy associate dean of administration and finance.
Twelve members of the UCSF community were honored at the annual event, through awards for public service, university service, and nursing excellence. Initiated in 1999, the management award recognizes staff members who demonstrate "outstanding University citizenship, devoting time as well as energy to serve the campus community toward fulfilling its core priorities and mission."
The first staff member of the School of Pharmacy to receive this honor, Nordberg began his management career at UCSF in 1992, where, as senior administrative analyst with Campus Auxiliary Services, he was responsible for purchasing, accounting, and information systems for the campus bookstore. In this position, he led a campus project to institute UCSF identification cards, which were issued to more than 17,000 employees over a three-month period.
To his rapidly expanding portfolio in finance, people and project management, and information systems, Nordberg added pre- and post-award grants management, laboratory standards compliance, and compliance review; in successive positions, he served as administrative director for the School of Medicine's Immunogenetics Lab and as finance manager for the Department of Physiology.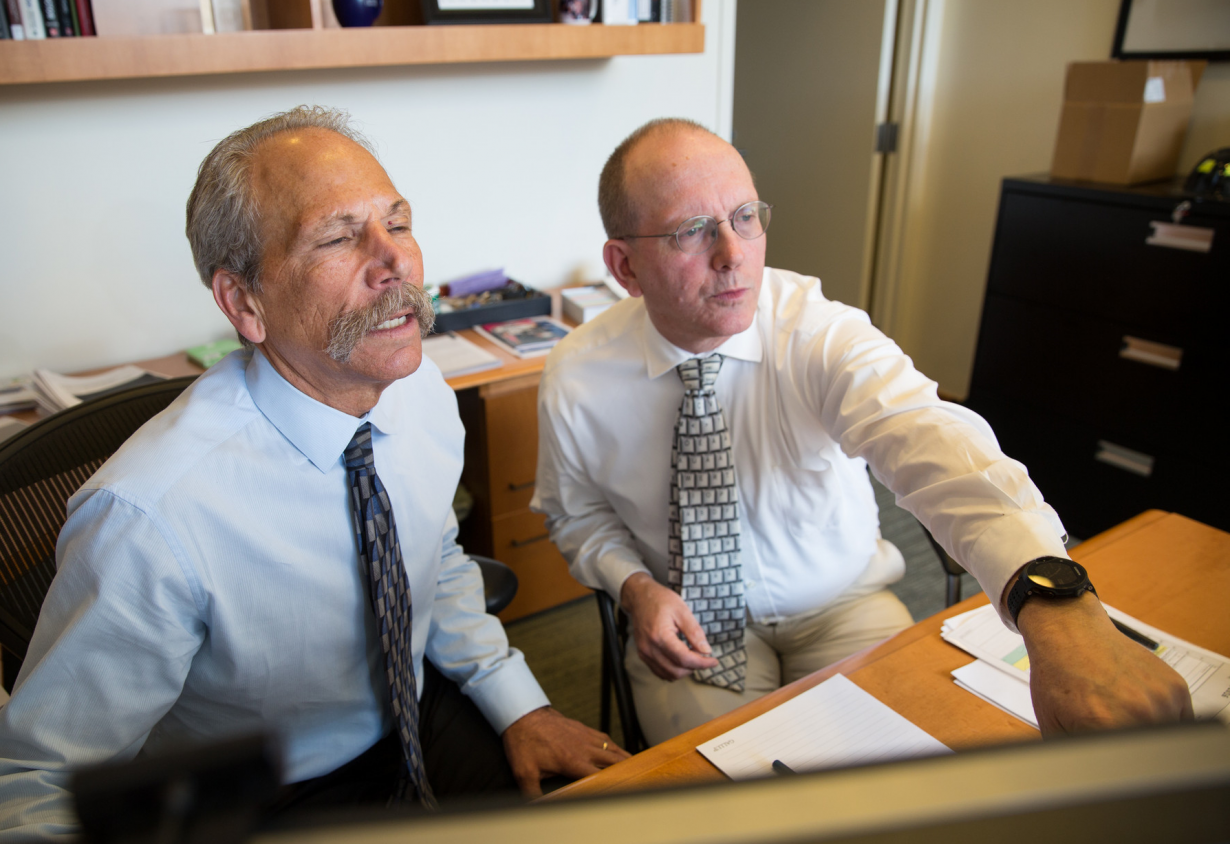 After joining the pharmacy school in 2004 as director of extramural funding proposals, he continued within the Office of the Dean as both a staff supervisor and as manager of contracts and grants for the entire School. He was promoted in 2005 to the position of chief financial officer for the School, then to interim associate dean of finance and administration in 2009, and to associate dean of finance and administration in 2011.
As associate dean, Nordberg ensures the School's financial health through overall management of resources and funding for education, research, and clinical operations; oversees administration and operations; and works with Dean B. Joseph Guglielmo, PharmD, and senior leaders to develop the School's strategic goals and the plans to achieve them.
Throughout his impressive history of increasing accomplishment and responsibility at UCSF, Nordberg has been a strong and reasoned campus voice, helping to guide the growth and development of the School and the University, in everything from space management to budget challenges to information technology.
Read more:
2017 Founders Day Awards Recognize Extraordinary Public Service, University Management
 
---
About the School: The UCSF School of Pharmacy is a premier graduate-level academic organization dedicated to improving health through precise therapeutics. It succeeds through innovative research, by educating PharmD health professional and PhD science students, and by caring for the therapeutics needs of patients while exploring innovative new models of patient care. The School was founded in 1872 as the first pharmacy school in the American West. It is an integral part of UC San Francisco, a leading university dedicated to promoting health worldwide.