$500M gift to UCSF will support faculty, students, innovation
$500M gift to UCSF will support faculty, students, innovation
By Office of University Development and Alumni Relations / Fri Jan 13, 2017
To honor and build on a lifetime of giving and charitable service by the late Helen Diller, the Helen Diller Foundation has granted $500 million to UC San Francisco, a university to which Helen was both generous and devoted.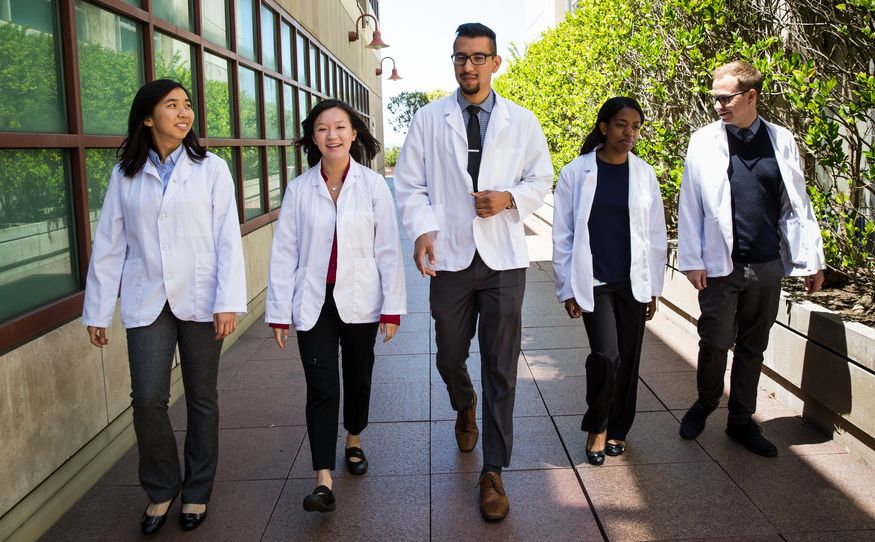 The gift will be the largest single donation in UCSF's history and one of the largest ever to a U.S. university.
The majority of the new commitment, $400 million, will establish endowments in Helen Diller's name to support UCSF faculty and students, a critical University goal. The final $100 million will create an Innovation Fund, which can be drawn on, over time, at the discretion of UCSF's current and future chancellors.
"This gift, in her name, will promote all that Helen stood for – education, hope, healing – for generations to come," says UCSF Chancellor Sam Hawgood. "On behalf of all of us in the UCSF family, we are humbled to help fulfill her legacy."
Read the full story at UCSF News:
Largest-ever gift to UCSF honors philanthropist Helen Diller
 
---
About the School: The UCSF School of Pharmacy is a premier graduate-level academic organization dedicated to improving health through precise therapeutics. It succeeds through innovative research, by educating PharmD health professional and PhD science students, and by caring for the therapeutics needs of patients while exploring innovative new models of patient care. The School was founded in 1872 as the first pharmacy school in the American West. It is an integral part of UC San Francisco, a leading university dedicated to promoting health worldwide.