Leading Change: Strategic Course 2015–2020
Change is part of the fabric of the UCSF School of Pharmacy. We instigate it, support it, adapt to it. A determination to advance invigorates our work as we drive our science agenda forward, improve how we meet our patients' medication needs, and continually transform our curricula.
We made great strides under the last School strategic plan, Pressing Ahead in New Directions: Strategic Course 2007-2012. In the interim, the landscape has changed dramatically, with the 2010 Affordable Care Act, incremental leaps forward in science, changing government funding sources, new partners, the rising cost of PharmD professional and PhD science education, and much more.
The constant is our ability to recognize and seize opportunities. We work creatively, in new ways and across fields; this is native to our culture. We are passionate about understanding biology and its relationship to health and disease, and about applying our science toward targeted, effective therapeutics.
We continually seek better ways to serve our patients. And we are ever determined to educate the next generation of distinctive PharmD and PhD leaders—masters of collaboration who skillfully navigate the complex and changing scientific and health care terrains.
Our current plan, Leading Change: Strategic Plan 2015–2020, summarizes the combined conclusions of our faculty, with important input from colleagues, regarding our focus over the next five years. While broad enough to envelop our work as a whole, it is also clear in its direction. Through 2020, we will…
Drive the development of innovative and precise drugs, medical devices, and diagnostic tests
Prepare leaders who think critically, work across fields, and lead in rapidly changing marketplaces
Reframe how the medication needs of patients are met
Behind the scenes we will...
Support our agents of change—our faculty, staff, and alumni
Ensure the School has the framework needed to excel
The current plan is a foundation for even greater things. From it we will reach for the next big, innovative, entrepreneurial ideas that will ensure a time when precise therapeutics—used safely and effectively—improve the health of people everywhere.
Sincerely,
Dean B. Joseph Guglielmo, PharmD
with
Vice Dean Sharon Youmans, PharmD, MPH
Chair Tejal Desai, PhD, Department of Bioengineering and Therapeutic Sciences
Chair Matthew Jacobson, PhD, Department of Pharmaceutical Chemistry
Chair Lisa Kroon, PharmD, Department of Clinical Pharmacy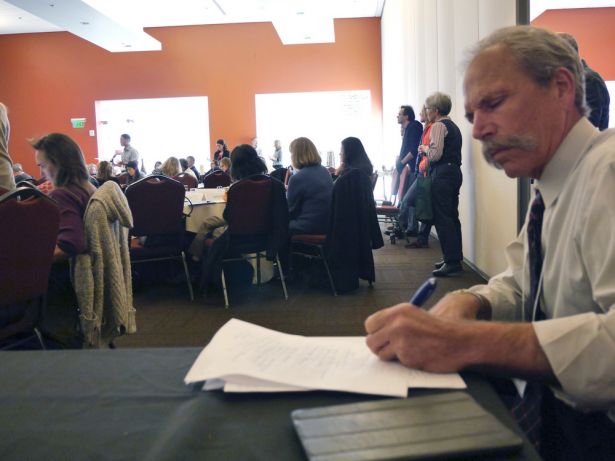 The plan
Leading Change: Strategic Course 2015–2020 has five themes, each with its own goals and specific objectives. The latter are clarified in detail, apart from what appears on these web pages, by who is driving the objective forward, with which partners, and by what date.
Planning process
The planning process was purposefully deliberate and inclusive.