Leading Change: Strategic Course 2015–2020
September 2017
Change is part of the fabric of the UCSF School of Pharmacy. We instigate it, support it, adapt to it—and we plan for it.
Leading Change: Strategic Plan 2015–2020, summarizes the combined conclusions of our faculty, with important input from colleagues, regarding our focus over the next five years. While broad enough to envelop our work as a whole, it is also clear in its direction. Through 2020, we will …
Drive the development of innovative and precise drugs, medical devices, and diagnostic tests
Prepare leaders who think critically, work across fields, and lead in rapidly changing marketplaces
Reframe how the medication needs of patients are met
Support our agents of change—our faculty, staff, and alumni
Ensure the School has the framework needed to excel
To be successful, plans must be nimble. In 2017, we reshaped or retired some objectives and changed the names of drivers and collaborators to reflect new hires, new leadership appointments, and departures.
What follows is the updated plan, with progress noted from January 2015 to January 2017.
The current plan is a foundation for even greater things. From it we will reach for the next big, innovative, entrepreneurial ideas that will ensure a time when precise therapeutics—used safely and effectively—improve the health of people everywhere.
Sincerely,
Dean B. Joseph Guglielmo, PharmD
with
Vice Dean Sharon Youmans, PharmD, MPH
Chair Tejal Desai, PhD, Department of Bioengineering and Therapeutic Sciences
Chair Matthew Jacobson, PhD, Department of Pharmaceutical Chemistry
Chair Lisa Kroon, PharmD, Department of Clinical Pharmacy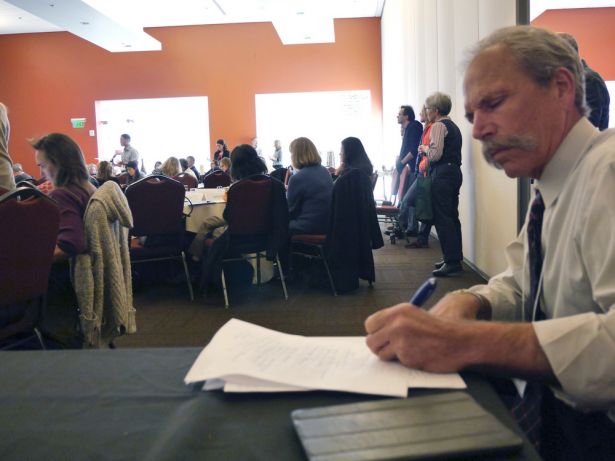 The plan
Leading Change: Strategic Course 2015–2020 has five themes, each with its own goals and specific objectives. Progress toward each objective is described in detail, with reference to who is driving the objective forward, with which partners, and providing specific examples.
Planning process
The planning process was purposefully deliberate and inclusive.