Plans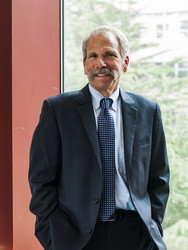 Strategic planning guides both the momentum of the UCSF School of Pharmacy and our decision making, while leaving room for us to seize new opportunities and pursue big, innovative ideas.
We develop a faculty-driven plan every five years. Each of these plans encompasses the detailed goals of the School's three departments, the School's Dean's Office, and the priorities of the UC San Francisco chancellor, and supports the continued success of the 10-campus University of California system.
I encourage you to read Leading Change: Strategic Plan 2015–2020 and to review its predecessors.
Regards,

B. Joseph Guglielmo, PharmD
Dean
Troy C. Daniels Distinguished Professor in Pharmaceutical Sciences
School of Pharmacy
University of California, San Francisco