Celebrating the 100th birthday of Edward Leong Way
Celebrating the 100th birthday of Edward Leong Way
By UCSF School of Pharmacy Editorial Staff / Mon Jul 25, 2016
Edward (Eddie) Leong Way, BS, MS, PhD, celebrated his 100th birthday on July 1, 2016, with more than 70 colleagues, friends, and family at the UCSF Mission Bay Conference Center.
Eddie—as he is known—studied at what was then called the College of Pharmacy of the University of California (on Parnassus Heights in San Francisco), earning a PhD in pharmaceutical chemistry in 1942. His PhD was preceded by an MS in pharmaceutical chemistry in 1940, and a BS in pharmacy in 1938 from what would later become the UCSF School of Pharmacy.
His degrees were granted by UC Berkeley, since the San Francisco campus of the University of California was not independent until 1964. Thus, Way is considered UCSF's oldest living PhD alumnus in pharmaceutical chemistry—unofficially.
The luncheon celebration included a welcome by William Schmidt, PhD, one of Way's former pharmaceutical chemistry graduate student mentees. William Schmidt is the grandson of Carl Schmidt, PhD, who served as dean of the College of Pharmacy from 1937 to 1944. Joyce Chan, who served as Way's professional assistant for many years, also welcomed the guests.
Links and Resources: the life of E. Leong Way

Video Oral History: E. Leong Way Oral History: Archives and Special Collections at the UCSF Library (October 21, 2014; 36 minutes)

Video Interview: Ginny's... Where East Meets West: Eddie Leong Way (13 minutes)

Collected papers: E. Leong Way Papers: Archives and Special Collections at the UCSF Library
Offering greetings and a historical perspective on the many years Way studied and taught at UCSF were Dean B. Joseph Guglielmo, PharmD; Department of Pharmaceutical Chemistry Chair Matthew Jacobson, PhD; and Chemistry and Chemical Biology (CCB) PhD Program Associate Director Jason Gestwicki, PhD.
CCB students Alexander Martinko and Isabelle Taylor shared their research interests from the perspective of Way's present-day student counterparts. (The CCB program evolved with the retirement of the Pharmaceutical Chemistry PhD Program.)
Before cake and champagne were served, Emeritus Associate Dean Robert Day, PharmD, presented Way with a plaque from the UCSF Pharmacy Alumni Association, which noted Way's "…intellect, wit, and spirit … as an inspiration to us all."
Way's research career focused on opioids—both the underlying chemistry and the social attitudes toward and treatment of opioid addiction. He was a pioneer in serving the public from the platform of his research expertise, and was an influential force in establishing the first methadone maintenance programs in Northern California. He also worked on drafting the Comprehensive Drug Control Act of 1970, which made the possession of drugs of abuse a misdemeanor, rather than a felony.
Way was a beloved mentor to generations of UCSF PhD students and a teacher to pharmacy students during his tenure as a professor in the UCSF School of Medicine, from 1949 to 1978. He has been a member of the UCSF emeritus faculty since 1987.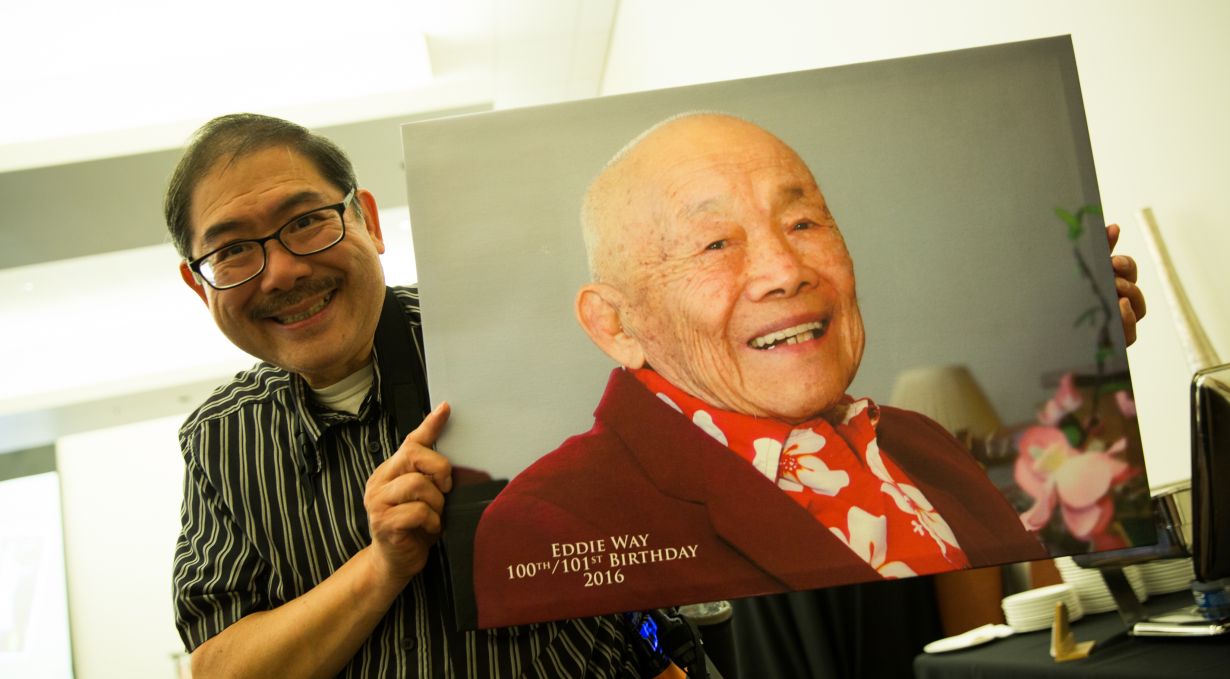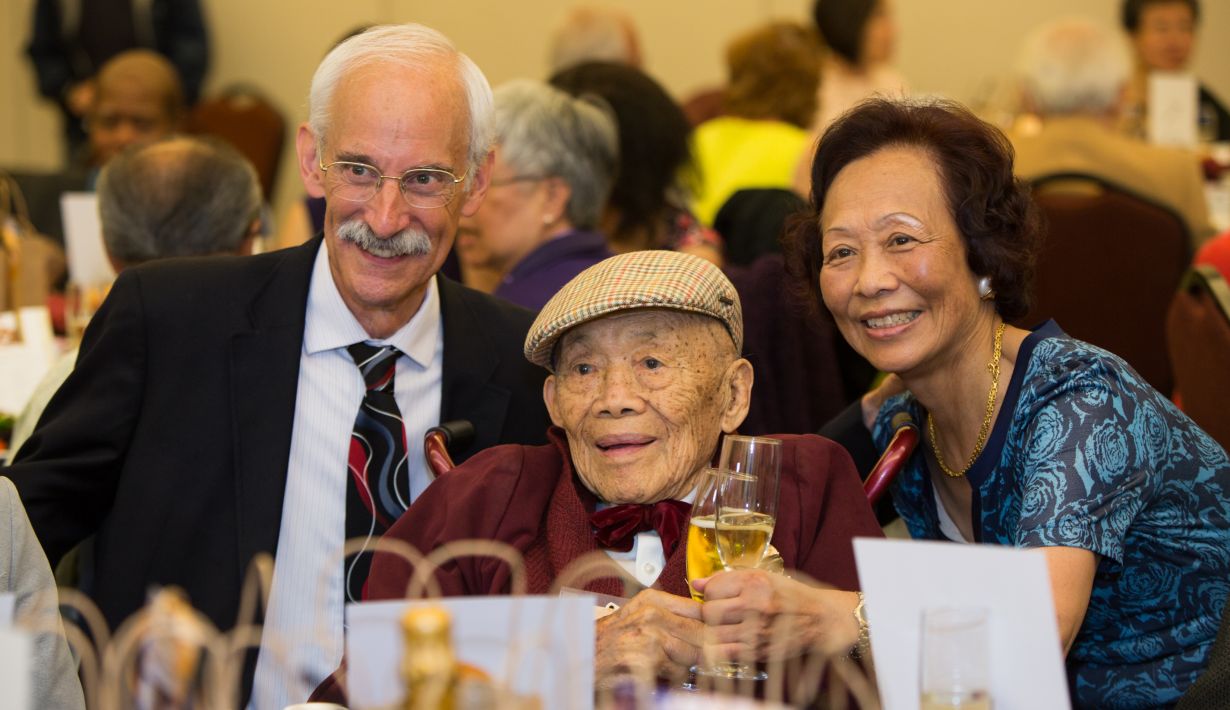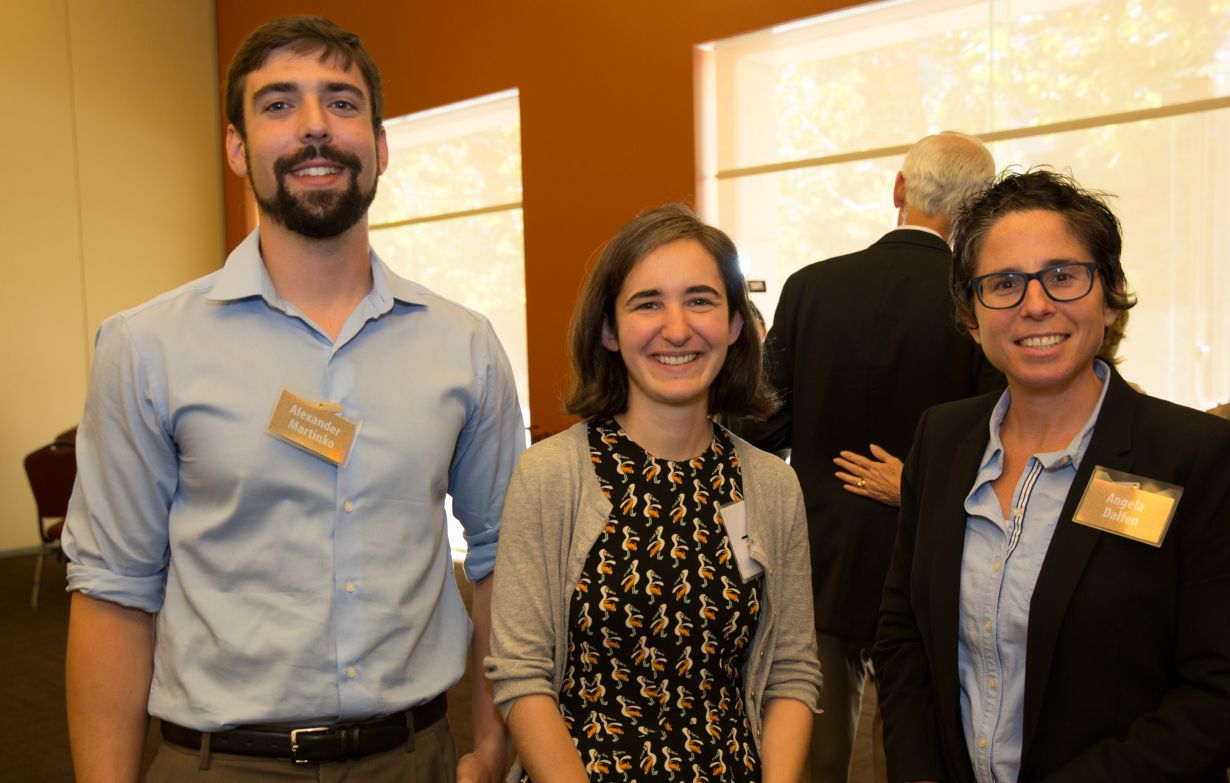 ---
About the School: The UCSF School of Pharmacy is a premier graduate-level academic organization dedicated to improving health through precise therapeutics. It succeeds through innovative research, by educating PharmD health professional and PhD science students, and by caring for the therapeutics needs of patients while exploring innovative new models of patient care. The School was founded in 1872 as the first pharmacy school in the American West. It is an integral part of UC San Francisco, a leading university dedicated to promoting health worldwide.