Michael Fischbach and Tejal Desai focus on "micro" solutions to improve health with drugs
Michael Fischbach and Tejal Desai focus on "micro" solutions to improve health with drugs
By UCSF School of Pharmacy Editorial Staff / Thu Jun 30, 2011
Faculty members in the Department of Bioengineering and Therapeutic Sciences, UCSF Schools of Pharmacy and Medicine, share their research on the human microbiome and microfabricated drug delivery systems and their hopes for how their science will improve the health of patients. Michael Fischbach, PhD, discusses the naturally occurring, drug-producing bacteria that live on and inside people and the next steps in his research—studying whole populations of microbiome bacteria and their interactions. Tejal Desai, PhD, explains her goal of delivering drugs through the wall of the human gut using microfabricated delivery systems that stick to the gut wall and release drugs in the right combination and at the right time. See both Fischbach and Desai in videos released June 28, 2011 on YouTube.
Videos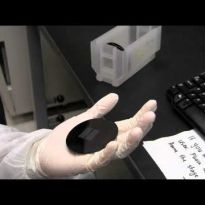 Smarter Drug Delivery with Tejal Desai, PhD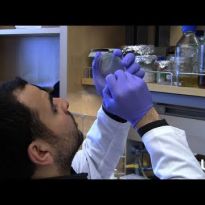 ---
About the School: The UCSF School of Pharmacy is a premier graduate-level academic organization dedicated to improving health through precise therapeutics. It succeeds through innovative research, by educating PharmD health professional and PhD science students, and by caring for the therapeutics needs of patients while exploring innovative new models of patient care. The School was founded in 1872 as the first pharmacy school in the American West. It is an integral part of UC San Francisco, a leading university dedicated to promoting health worldwide.