It's About A Billion Lives Symposium
Celebrating Tobacco Research and Education at UCSF
The Symposium will also include a poster session displaying the breadth of tobacco research at UCSF.
Continental breakfast will be served at 8:00 AM.
Closing remarks by Professor and Dean B. Joseph Guglielmo, PharmD, UCSF School of Pharmacy.
The Center for Tobacco Control Research and Education serves as a focal point for a broad range of research, education, and public service activities for 46 faculty in 11 departments and all four schools at UCSF, as well as colleagues at UC Berkeley and UC Merced.
Contact
Kathleen Franklin (415-476-0140, kathleen.franklin@ucsf.edu)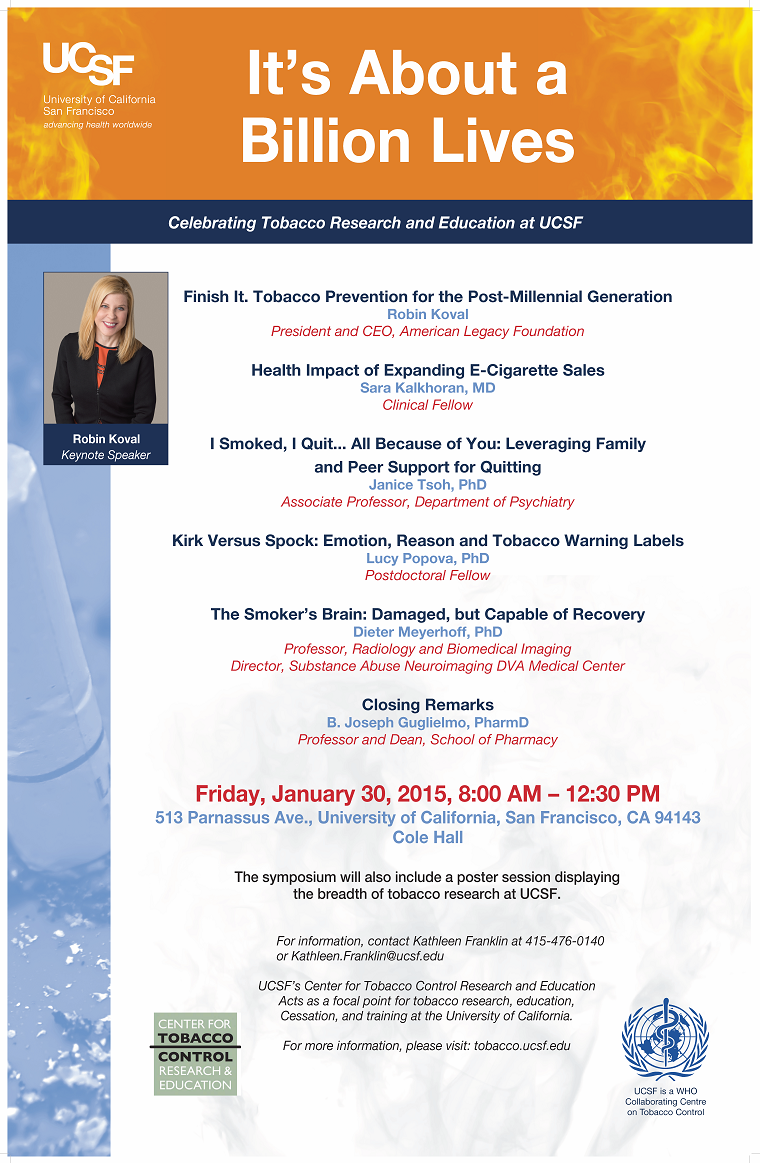 More information