Associate Deans
The following associate deans are part of the Dean's Office.
Associate dean of academic affairs
The associate dean of academic affairs analyzes and advises on issues related to faculty merit, promotion, and discipline. He also reviews proposals for appointment and promotion of academic personnel and serves as the liaison for the School with campus academic offices and governing bodies.
Associate dean of administration and finance
Associate Dean Nordberg directs the Office of Administration and Finance. He oversees School-level human resource management of the faculty and is responsible for the School's central budget administration, resource tracking and analysis, and purchasing. He advises the dean on resource strategies, while ensuring that the School's administrative and resource activities are conducted according to the policies and procedures of UCSF, the University of California, and other governing bodies.
Associate dean of external scientific affairs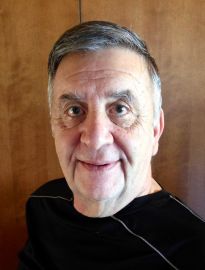 Associate Dean Santi cultivates and moves forward specific, mutually beneficial research partnerships among the School and entities outside the School, primarily the pharmaceutical and biotechnology industries as identified together with the dean. These partnerships aim to advance scientific discoveries that ultimately lead to new and improved therapeutics to prevent, treat, and cure disease, and improve health. He also organizes an annual UCSF-Scripps-Industry retreat and a symposium featuring prominent Bay Area biotechnology companies.
Associate dean of pharmaceutical services
Associate Dean Wandres is the director of pharmaceutical services for the UCSF Medical Center. He works closely with the dean and with the chair of the Department of Clinical Pharmacy. Together they ensure that the pharmacy enterprise of the medical center and the pharmacy research, patient care, and education aims of the School are leading, mutually supportive, and that they ultimately benefit patients.
Associate dean of planning and communications
Associate Dean Levings directs the Office of Planning and Communications and oversees School-level communications. She is responsible for positioning the School for maximum internal and external visibility among target audiences, developing plans to increase visibility and measure success, managing strategic planning and reporting, and supporting and advising the dean on special projects. She is also the dean's liaison on advancement-related matters, including development and university relations.
Associate dean of research
In addition to developing his own research, Associate Dean Sali advises the dean and School leaders on research issues and opportunities and represents the School to top campus research decision makers and on research-related campus committees.